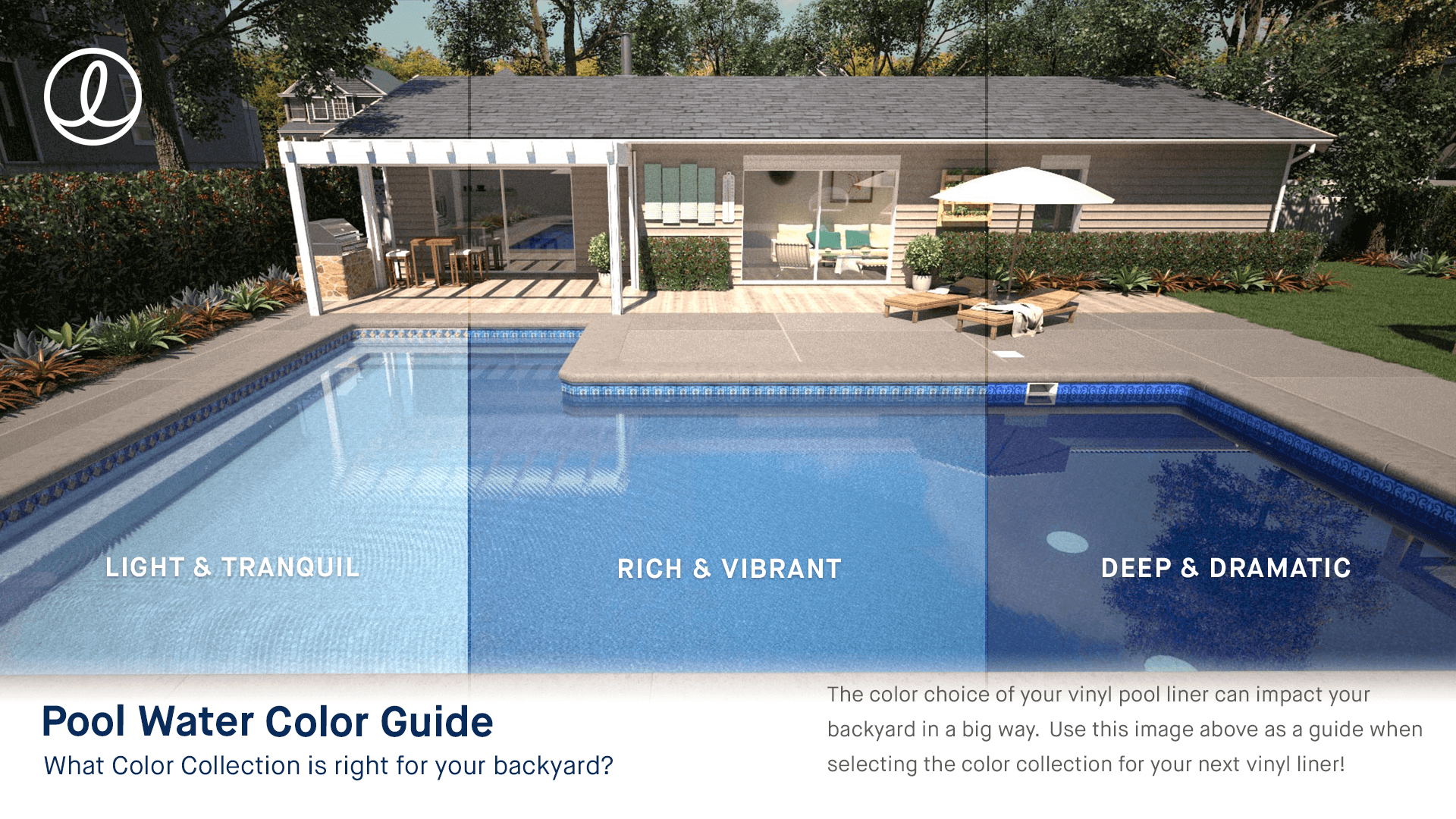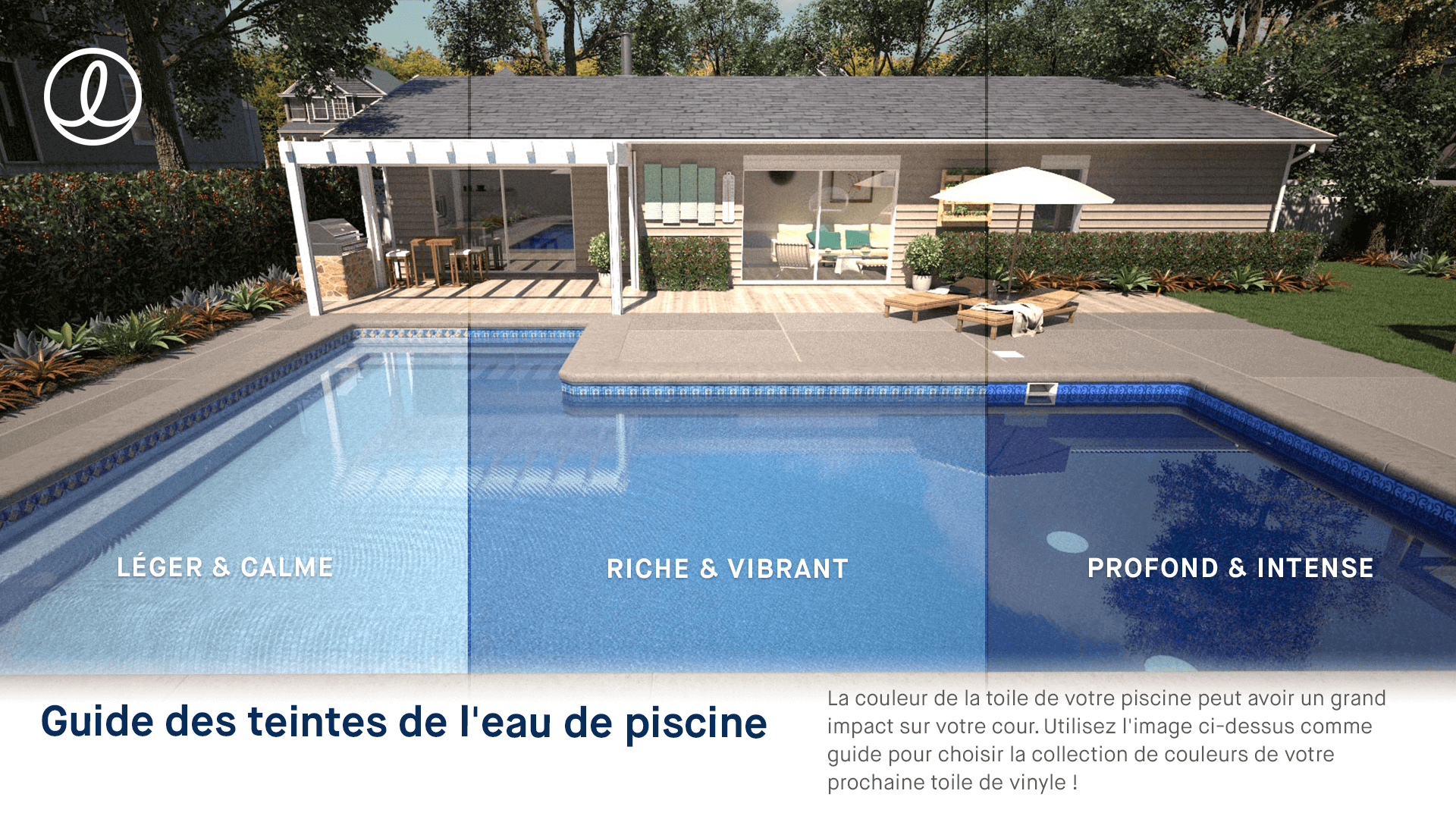 Vinyl Oversteps
Complétez votre piscine avec des marches de piscine creusée sur mesure de Latham - un leader de confiance dans l'industrie avec plus de 60 ans d'expérience. Nous pouvons adapter des designs uniques à des piscines de tout style et de toute taille, y compris des modèles de marches intégrés ou à ajouter. Tous les motifs Latham sont disponibles en texture embossée ''Tread-Tex'' pour les marches recouvertes de vinyle.Complete your pool with custom inground pool entry steps by Latham — a trusted industry leader with more than 60 years of experience. We can tailor unique designs to pools in any style or size, including built-in and drop-in designs. All Latham patterns are available in Tread-Tex embossed texture material for vinyl over step applications.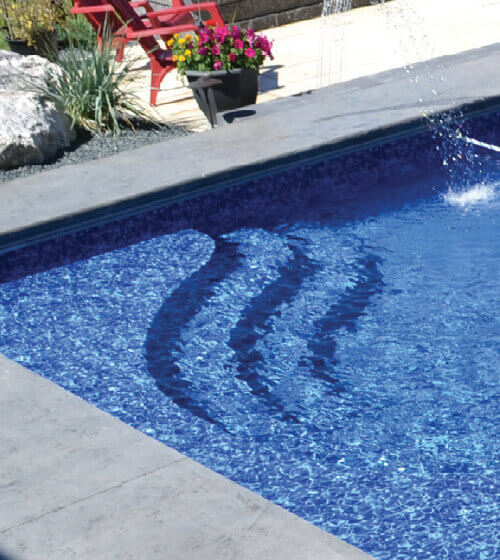 The Preferred Choice In Liners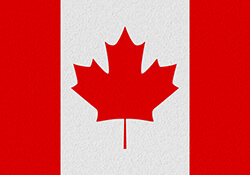 Latham liners are designed and manufactured using the most advanced technology using premium materials. As a result, you get the highest quality, best fitting liner money can buy. We back every liner with one of the best warranties in the industry. It's why most dealers specify our liners than any other manufacturer!
Ultra-Seam ® Technology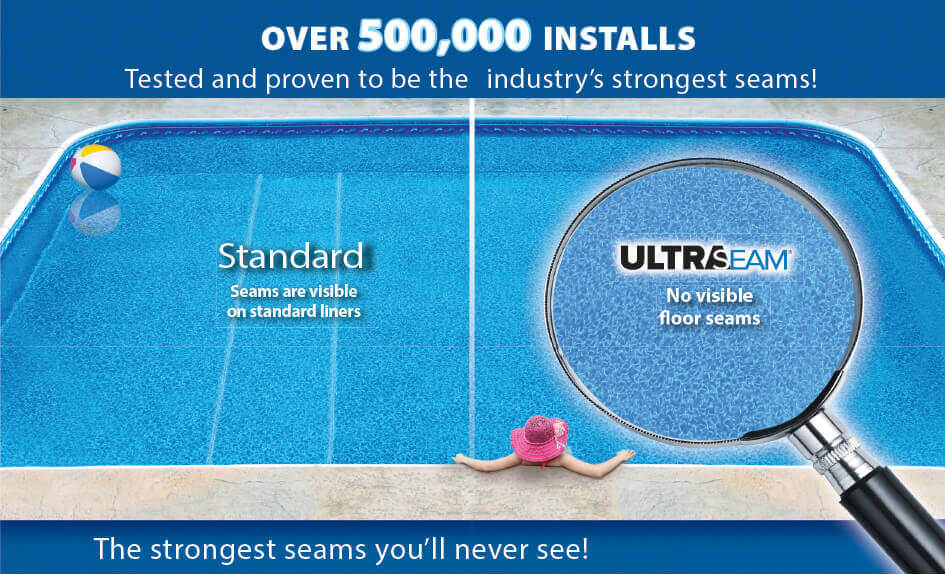 Standard on every Latham liner, our innovative Ultra-Seam® technology elevates our liner to an entirely new category. Our exclusive process make floor seams stronger and virtually invisible so there's nothing that gets in the way of the picture-perfect beauty of your pool.